KGLH
Mid Delta Regional Airport
(2,000 acres)

Greenville, MS
Four Nearby Instrument Airports:
[KIDL] 15 E ; [M32] 18 SW ; [KRNV] 20 NE ;
[7M1] 21 NW ;(ave. distance: 19 nm)
Total Based Aircraft: 17
(14 single-props, 2 multi-props)
(1 jet)
Operations & ATC:

(est. 83 ops/day ♦ 12hr Contract tower)
FAA compiles ATADS data for this facility. Airport operations in 2012 were UP 20% vs. 2007 operations, and DOWN 21% from the peak year (1999).
KGLH search (aiR) METAR AIRNAV WIKI
FlightAware.com FlightStats.com
Airport Funding:
Four-year average AIP funding: $945,125 per year. Last AIP was Grant Sequence #31: $491,037 for "Acquire Aircraft Rescue & Fire Fighting Vehicle [Phase 1 – Engineering Only], Install Runway Vertical/Visual Guidance System – 18L/36R, Rehabilitate Runway 18L/36R [Markings], Rehabilitate Taxiway [Taxiway"E"- Phase 1 (Design Only)"
— Average AIP Subsidy is $31 per operation.
6-4-2014
KGLH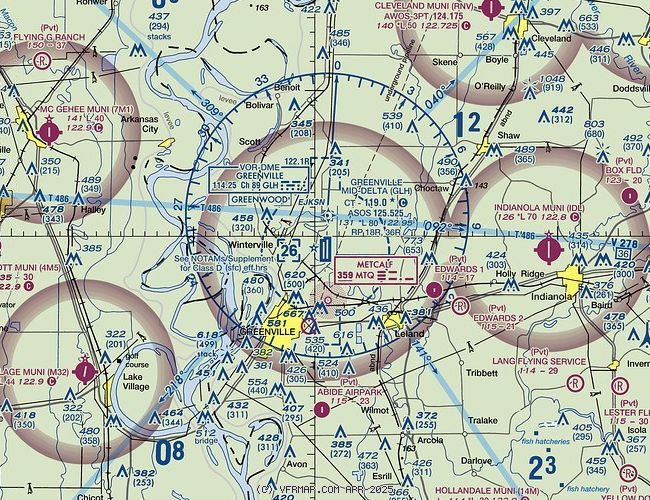 ---
Scrollable aerial view at bing.com. Click here to open a new window with a
FullView Image
.
---