KGRK
Robert Gray Army Airfield (Fort Hood)
(acreage not specified)

Killeen, TX
Four Nearby Instrument Airports:
[KHLR] 7 NE ; [KILE] 7 E ; [KLZZ] 19 W ;
[KTPL] 22 E ;(ave. distance: 14 nm)
Total Based Aircraft: 0


Operations & ATC:

(ave. 31 ops/day … with 243,861 enplanements in 2012)
24hr Military tower

KGRK search (aiR) METAR AIRNAV WIKI
FlightAware.com FlightStats.com
Airport Funding:
Four-year average AIP funding: $1,642,483 per year. Last AIP was Grant Sequence #22: $4,270,667 for "Modify Terminal Building [Phase 1 Construction, modify and expand the terminal building. AIP funds will be used to modify the terminal building and a TSA grant will provide funds to modify the in-line baggage system and baggage hold room.], Modify Termi
— Average AIP Subsidy is $147 per operation.
6-4-2014
KGRK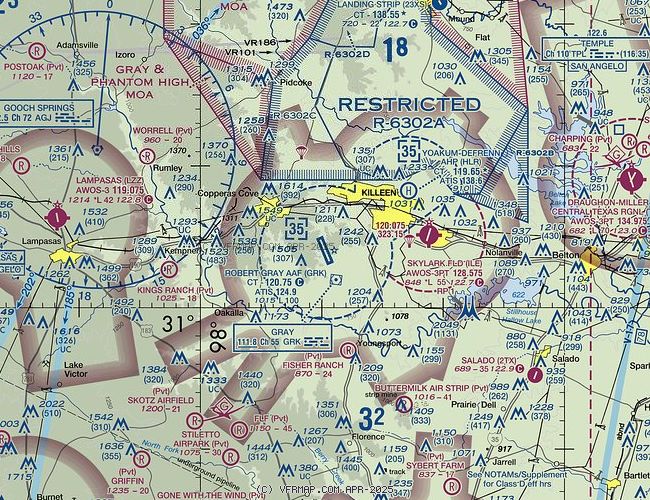 ---
Scrollable aerial view at bing.com. Click here to open a new window with a
FullView Image
.
---