KHYA
Barnstable Municipal (Boardman/Polando Field)
(639 acres)

Hyannis, MA
Four Nearby Instrument Airports:
[KFMH] 11 W ; [KCQX] 13 E ; [KMVY] 22 SW ;
[KPVC] 24 N ;(ave. distance: 18 nm)
Total Based Aircraft: 53
(43 single-props, 7 multi-props)
(3 jets)
Operations & ATC:

(ave. 281 ops/day … with 41,115 enplanements in 2012)
16hr Contract tower
FAA compiles ATADS data for this facility. Airport operations in 2012 were DOWN 17% vs. 2007 operations, and DOWN 26% from the peak year (1999).
KHYA search (aiR) METAR AIRNAV WIKI
FlightAware.com FlightStats.com
Airport Funding:
Four-year average AIP funding: $2,735,127 per year. Last AIP was Grant Sequence #58: $4,819,057 for "Rehabilitate Apron [Phase I – Deicing], Rehabilitate Apron [Phase II], Rehabilitate Taxiway [Realignment of Taxiway"A"]"
— Average AIP Subsidy is $27 per operation.
6-4-2014
KHYA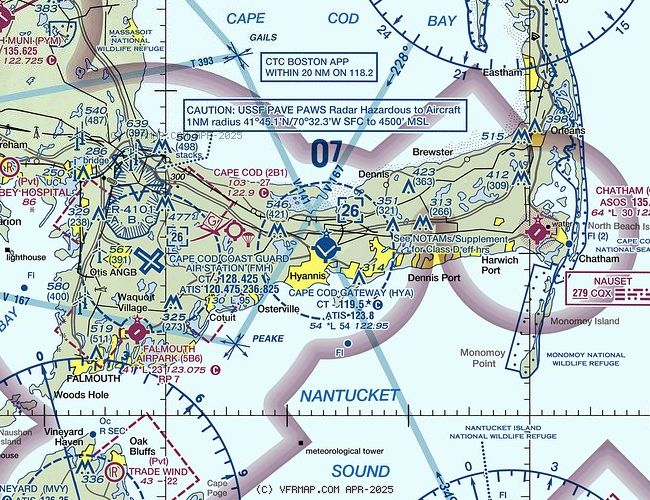 ---
Scrollable aerial view at bing.com. Click here to open a new window with a
FullView Image
.
---