KRSW
Southwest Florida International Airport
(13,555 acres)

Fort Meyers, FL
Four Nearby Instrument Airports:
[KFMY] 7 NW ; [KIMM] 20 E ; [X14] 21 NE ;
[KAPF] 23 S ;(ave. distance: 18 nm)
Total Based Aircraft: 5
(2 multi-props)
(3 jets)
Operations & ATC:

(ave. 217 ops/day … with 3,714,157 enplanements in 2012)
18hr FAA tower♦FAA staffing as of 9/24/11: 29
FAA compiles ATADS data for this facility. Airport operations in 2012 were DOWN 18% from the peak year (2005).
KRSW search (aiR) METAR AIRNAV WIKI
FlightAware.com FlightStats.com FlightRadar24.com
Airport Funding:
Four-year average AIP funding: $3,120,171 per year. Last AIP was Grant Sequence #51: $3,891,689 for "Expand Access Road [Design], Improve Terminal Building [Phase 2], Install Guidance Signs [Replace Airfield Signage], Install Runway Vertical/Visual Guidance System – 06/24, Noise Mitigation Measures [Noise Mitigation Measures (Phase 2)]"
— Average AIP Subsidy is $39 per operation.
6-4-2014
KRSW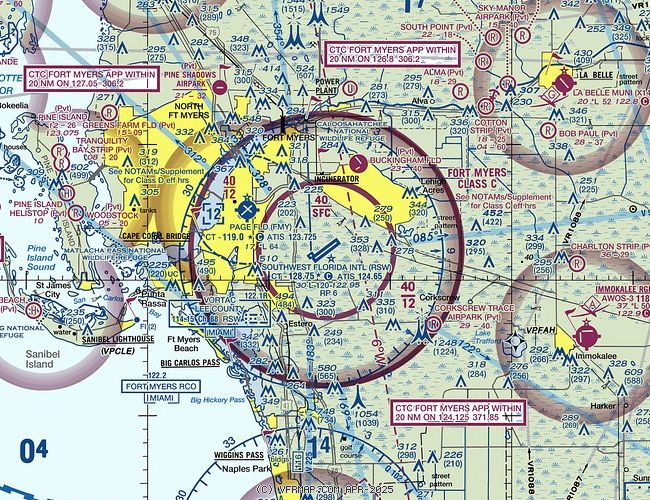 ---
Scrollable aerial view at bing.com. Click here to open a new window with a
FullView Image
.
---