KVCT
Victoria Regional Airport
(1,766 acres)

Victoria, TX
Four Nearby Instrument Airports:
[KPKV] 17 SE ; [T85] 30 NW ; [KPSX] 36 E ;
[KNGT] 39 W ;(ave. distance: 31 nm)
Total Based Aircraft: 40
(32 single-props, 6 multi-props)
(1 jet, 1 helicopter)
Operations & ATC:

(est. 143 ops/day ♦ 15hr Contract tower)
FAA began compiling ATADS data in 2008. Peak year was 2012.
KVCT search (aiR) METAR AIRNAV WIKI
FlightAware.com FlightStats.com
Airport Funding:
Four-year average AIP funding: AIP Grants averaged under $250,000 per year, during 2010-2013.
6-4-2014
KVCT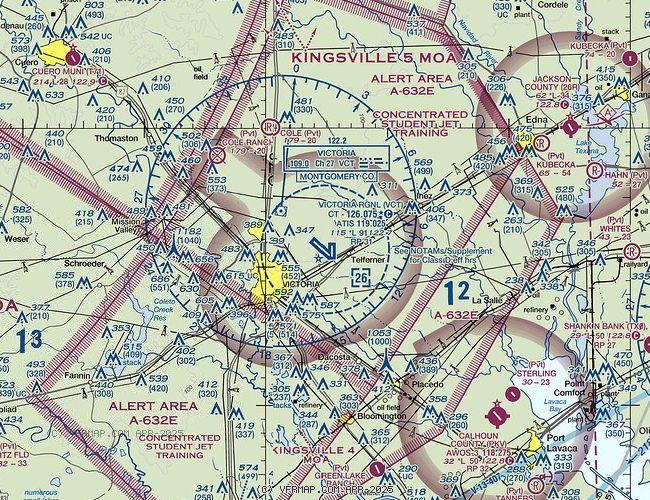 ---
Scrollable aerial view at bing.com. Click here to open a new window with a
FullView Image
.
---