KABQ
Albuquerque International Airport Sunport
(2,039 acres)

Albuquerque, NM
Four Nearby Instrument Airports:
[KAEG] 11 NW ; [E80] 26 SW ; [KSAF] 43 NE ;
[KLAM] 53 N ;(ave. distance: 33 nm)
Total Based Aircraft: 0


Operations & ATC:

(ave. 338 ops/day … with 2,828,420 enplanements in 2012)
24hr FAA tower♦FAA staffing as of 9/24/11: 42
FAA compiles ATADS data for this facility. Airport operations in 2012 were DOWN 23% vs. 2007 operations, and DOWN 42% from the peak year (2002).
KABQ search (aiR) METAR AIRNAV WIKI
FlightAware.com FlightStats.com FlightRadar24.com
Airport Funding:
Four-year average AIP funding: $7,229,940 per year. Last AIP was Grant Sequence #43: $483,584 for "VALE Infrastructure [eGSE charging stations]"
— Average AIP Subsidy is $59 per operation.
6-4-2014
KABQ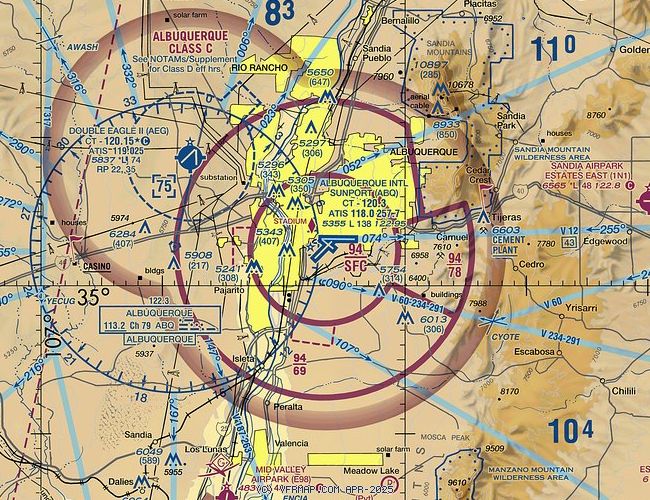 ---
Scrollable aerial view at bing.com. Click here to open a new window with a
FullView Image
.
---
An LOA between ATC and airport delegates responsibilities for procedures as well as for handling noise complaints (city).
A curfew from 2100-0700 daily (extended to 0900 on weekends and some holidays) has ATC issuing instructions to minimize noise impacts.