KFME
Tipton Airport
(366 acres)

Fort Meade, MD
Four Nearby Instrument Airports:
[KBWI] 7 NE ; [W00] 9 S ; [KCGS] 10 SW ;
[KANP] 12 SE ;(ave. distance: 10 nm)
Total Based Aircraft: 108
(92 single-props, 7 multi-props)
(9 helicopters)
Operations & ATC:
(est. 131 ops/day (98% local) ♦ No tower)

KFME search (aiR) METAR AIRNAV WIKI
FlightAware.com FlightStats.com
Airport Funding:
Four-year average AIP funding: $321,112 per year. Last AIP was Grant Sequence #17: $153,275 for "Update Airport Master Plan Study"
— Average AIP Subsidy is $7 per operation.
6-4-2014
KFME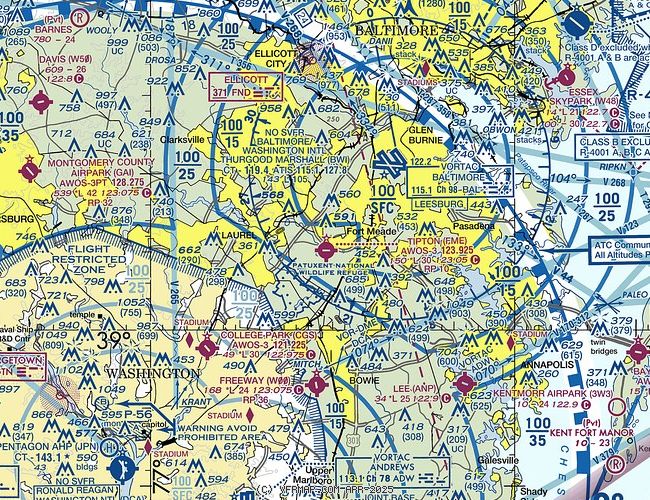 ---
Scrollable aerial view at bing.com. Click here to open a new window with a
FullView Image
.